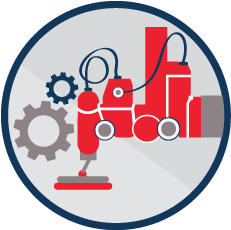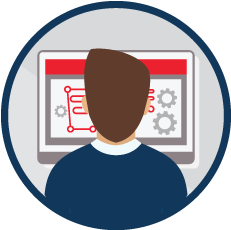 In order to provide measurements that can be displayed on a screen, we design and produce a manual or automated fixture integrating measurement sensors. They can be contact or non-contact.
Measurement sensors
Opus ST integrates measurement sensors to your checking fixtures. Our measurement sensors can be connected to a controller. This enables you to read the measurements on your screen. Your measurements are precise and easy to monitor. Our sensors can be integrated to:
A manual checking fixture
An automated checking fixture for multiple measurements
Our design team offers two types of sensors, contact and non-contact. The contact sensors are inductive, while the non-contact sensors operate using laser triangulation, confocal chromatic sensing and other non-contact technologies. In addition, we can take a turnkey approach to your project, taking your checking fixtures and associated sensors into account. Our proposals address the framework set by standard compliance and we adapt our solutions to each field of activity. Our projects span across the following industries:
Automotive
Aeronautics
Space and railway
Health
Pharmaceutical
Agriculture
Cosmetics
Watches
Luxury
Gauge R&R
All our products are designed to produce highly reliable measurements. To validate them, we carry out gauge R&R testing in our lab using a sample of your parts. Our solution is thus fully validated before it enters your shop floor.
Expertise
Our team of experts focuses on emerging technologies and innovation. Our research lab works at finding solutions that meet our client's requirements. According to your specifications we provide the most suited technology.
Partners in the long run, they adapt their offering to your requirements.
Your request

Information

Additional material
Additional information
Please describe your need