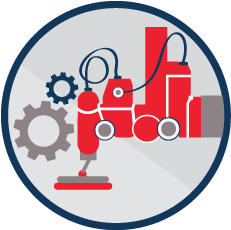 Fixtures for climatic chambers
Do you need to test your products in real life conditions? We provide fixtures adapted to climatic chambers. You will be able to expose your product to pre-defined weather and other external conditions, therefore validating its compliance.
We go further than simple fixture checking
During our assignments, we may find that certain parts should be exposed to testing in a climatic chamber. Opus ST is not only by your side to design and manufacture metrology fixtures, we also provide consulting services and will recommend climatic testing when deemed necessary. With this type of testing and fixture, you validate the compliance of your product in real life conditions.
How climatic chamber testing works
Climatic chambers are enclosures that enable to accelerate the effects of exposure to the environment. Products are subjected to different parameters such as temperature, humidity and salt spray. The effects of these conditions on the product are then controlled, as well as its reliability. Testing in a climate chamber gives you additional assurance compared to standard factory testing.
Testing in climate chambers is based on your requirements. If you wish to test your parts in conditions close to real life, we recommend a fixture that will hold them in place.
Future-proof metrology solutions
Opus ST provides a design engineering team as well as a production and assembly workshop. Our experts will advise you and design bespoke solutions. Our focus on innovation and our close relationship with our clients enable us to design optimal tools for your measurements.
Partners in the long run, they adapt their offering to your requirements.
Your request

Information

Additional material
Additional information
Please describe your need